June 8-9, 2019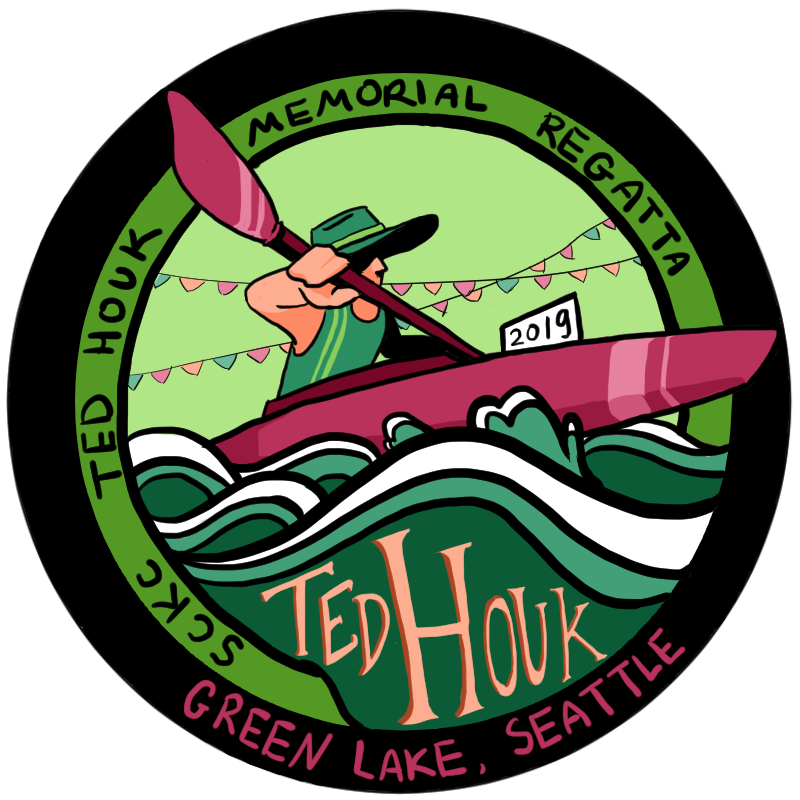 This year we welcome over 250 paddlers from the US and Canada for 2 days of Olympic flatwater racing!

Nelo USA West Coast is a Ted Houk sponsor this year and will have Nelo demos at their tent: Sete, Viper 46 surf ski & Tarka (a junior sprint kayak).
The Ted Houk Memorial Canoe and Kayak Regatta was started in 1979 in honor of our club's founder Dr. Theodore "Ted" Wilbur Houk. We honor his service and the service of the all the club volunteers who have made 40 years of the Ted Houk Memorial Regatta possible.
2019 Ted Houk Regatta Volunteers
Race Director: David Jennings Entries and Results: Philip Murphy
Volunteer Coordinator: Cynthia Small Registration & onsite support: Tamara Oki Finish Line: Jared Ogle Website: Eli Holmes/Steve Small
Thanks to the City of Seattle Parks and Recreation and Jason Frisk for support and hosting of the regatta.

Important Dates:
Friday, May 17th: Billeting requests must be submitted

Monday, May 13th: Online Entries Open (coaches please contact Philip Murphy to obtain your login for the entry system)

Friday, May 24th: Early entries close

Saturday, June 1st: Virtual Team Boat Building Meeting by conference call and web meeting 1:00 pm

Friday, June 7th: Scratch Meeting at Boathouse 7:00 pm

Saturday, June 8th: 7:00 am – 4:00 pm Racing;

5:30 pm - 7:00 pm: Dinner

Sunday, June 9th: 7:00 am - 4:00 pm Racing
The following clubs traditionally compete at Ted Houk along with independent paddlers:

Seattle Canoe and Kayaking Club

Bellingham Canoe & Kayak Sprint Team

Cascade Canoe & Kayak Racing Team

Gig Harbor Canoe and Kayak Racing Team

Keystone Paddlers

Kenmore Canoe and Kayak Team

Burnaby Canoe and Kayak Club,

Chinook Racing Canoe Club

False Creek False Creek Racing Canoe Club

Fort Langley Canoe Club

Kamloops Kamloops Canoe Kayak Club

Pemberton Canoe Association, Pitt Meadows Paddling Club

Ridge Canoe and Kayak

River Town Racers

San Diego Canoe and Kayak Team